Supporting UK tech businesses to grow
and thrive in our entrepreneurial ecosystem
Our goal is to fast-track the growth of your business. We offer tailored advice and support, from workshops to investment readiness programmes, together with access to flexible office services within the Surrey Technology Centre through the SETsquared Surrey brand.
About SETsquared Surrey
SETsquared Surrey is the business incubation centre of the University of Surrey and part of the SETsquared Partnership of centres across the south of England.

We support a diverse range of tech start-ups by offering membership packages with bespoke business support to suit your needs throughout your business growth journey.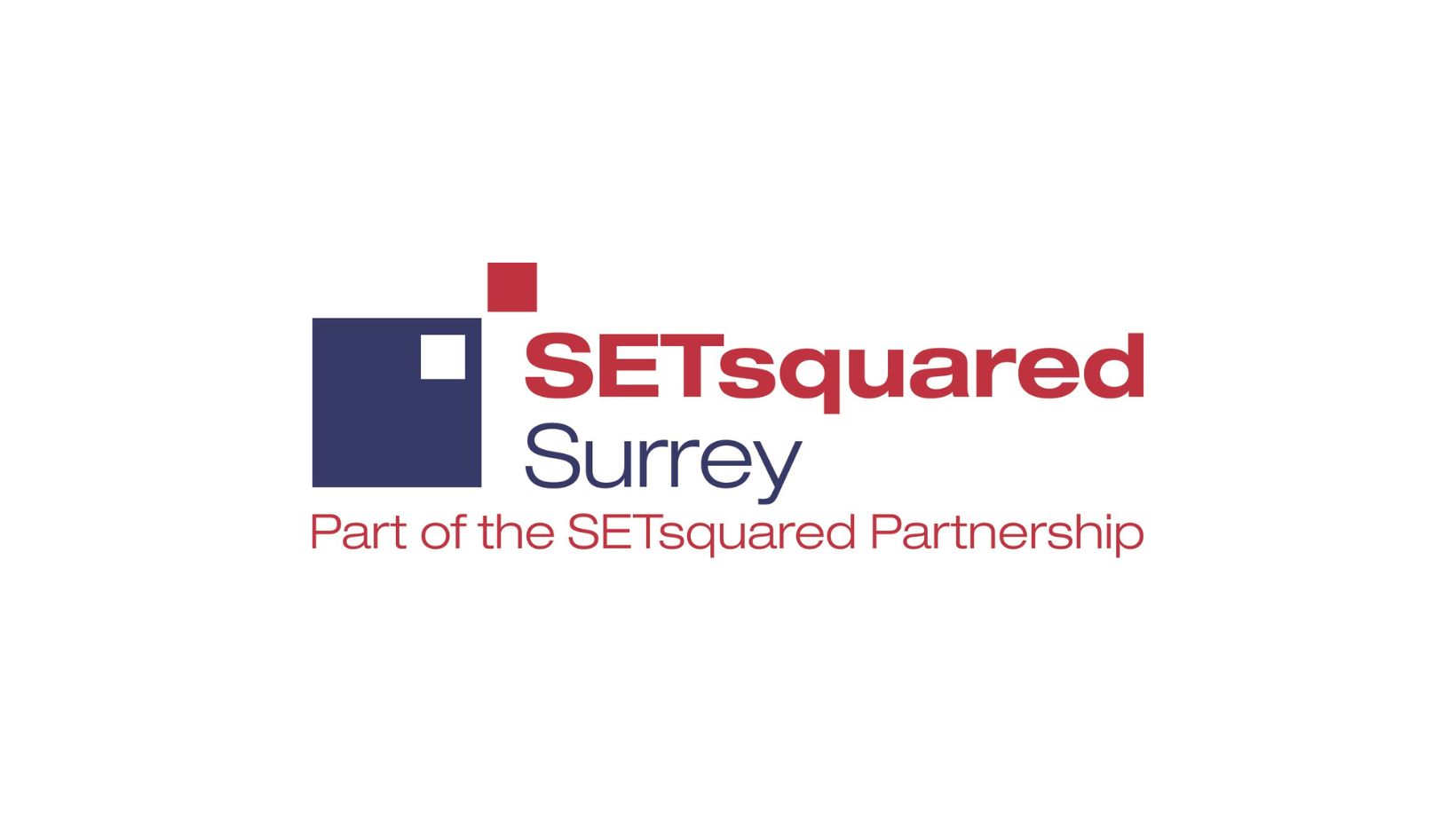 Residential Membership
£465+VAT per month*

-Dedicated desk and telephone number
-5 hrs free meeting room usage
-Bespoke 1-2-1 business support
-Training and skills programme
-Access to mentors


*50% start-up discount offered for up to 2 years

Hybrid Membership
£260+VAT per month*

-Hot-desking
-Bespoke 1-2-1 business support
-Training and skills programme
-Access to mentors



*50% start-up discount offered for up to 2 years

Community Membership
£300+VAT per month

-Dedicated desk and telephone number
-5 hrs free meeting room usage
-Co-working space






250
early-stage companies supported
85%

of companies still trading
£200m
helped companies to raise investment
"I came out of academia into this world and SETsquared Surrey have been brilliant in providing opportunity and expertise to help me navigate the unknown world. They have provided insights, support, and guidance to help me make good decision for my business"

"The networks that I have formed through the SETsquared community are invaluable. I still keep in touch with lots of fellow members and bounce ideas off them and that always helps me. The Entrepreneur's in Residence, the mentors and the fellow companies in the incubator are always great sounding boards and have supported me from my student entrepreneur days right up to now."

"SETsquared Surrey supported me and the TRUEinvivo team from inception through launch and our early growth years. Invaluable help from positive, experienced people!"

"My sincere gratitude to all of the team at SETsquared Surrey. They are experts and genuinely kind human beings. You can work with advisers who will cover the basics but the team at SETsquared is different. There's a real warmth and a commitment to the way that they work. We still have a long way to go but the progress so far is amazing and I wish I had taken this step years ago."

"Being a member of SETsquared has been tremendous. We started out in the incubator being kept in shape by the SETsquared Surrey team and supported by our Entrepreneur in Residence. Being in an environment where you've got a base to start from and access to the entrepreneurs in residence and the various advisers that can help you develop a viable solution, build your business plan, help you with a marketing plan, and how to monetise a business and gain investment is vital."

"SETsquared Surrey ensures we are aware of every opportunity available to grow the business, by communicating regularly via various channels and maintaining an on-going engagement between the University and the business"

"The resources and support provided by SETsquared Surrey helped me to refine my business model, develop a strong pitch, and connect with investors and mentors," The networking opportunities also allowed me to meet other entrepreneurs and learn from their experiences. Taking part in different events prepared me for key pitching opportunities in the future which would get me the investment we needed."

"When I began the commercial plan for the Qudo Soother I didn't have a team around and it was very beneficial to discuss my challenges and ask for support, insight and help from the SETsquared Surrey team. I really enjoyed attending seminars, learning about new topics, networking and getting views and knowledge from the SETsquared advisors whether on legal or other matters."

"The support at SETsquared Surrey has been fantastic," My Entrepreneur in Residence is great at challenging my ideas to strengthen them and has a lot of experience in our sector, his market knowledge is invaluable. He has connected us to many fellow SETsquared Surrey members that work in a similar area to us, which has enabled us to grow our business and learn more about other solutions available." 

"Our business support meetings have been great in giving us space to bounce new ideas around, help us convert ideas into solutions, and develop a pricing strategy. SETsquared Surrey events on topics including developing pitch decks and funding applications have provided practical support that has considerably impacted our development." 

"The SETsquared Surrey team has been fantastic at challenging me to keep innovating and providing key contacts in new areas of business. Being part of a community of technology leaders plus gaining access to pitching and investment opportunities and advice has played a huge part in our company's growth."